Espresso
Profondo Lungo Espresso
Regular price
$6.99
Sale price
$5.94
Unit price
per
Limited Time Offer
15% Off Espresso Capsules
plus FREE Shipping on $35+
Quantity:
10 capsules ($0.69 each)
50 capsules ($0.66 each)
100 capsules ($0.58 each)
Ships in 3-5 days. Free shipping over $35.
Available in 10, 50 or 100 Aluminum Capsules
Description
A blend artfully designed by L'OR Coffee Artists to take you on a journey of taste. The coffee flavors change from the start until the finish. Beginning with sharp acidity, then moving into deeper, chocolate and nut notes. 
On the journey it is taken right to the edge of medium roast, stopping on the doorstep of dark roast. Along the way, its light toasty notes are contrasted with the soft fruitiness of prunes and raisins. 
Aroma
Light, hints of deep chocolate and toasty nuts
Flavor
The journey is an adventure in taste and aroma. As it departs, it leaves behind a distinct aftertaste, lingering for long enough to draw you in and keep you yearning for more. 
Medium-roast with dark chocolate and soft fruity notes.
Compatibility
L'OR BARISTA System
Nespresso Original Machines*
*Trademark used is of a third party, not related to JACOBS DOUWE EGBERTS
Craft your favorite café beverages with L'OR single-serve espresso capsules, masterfully blended and curated by L'OR Coffee Artists.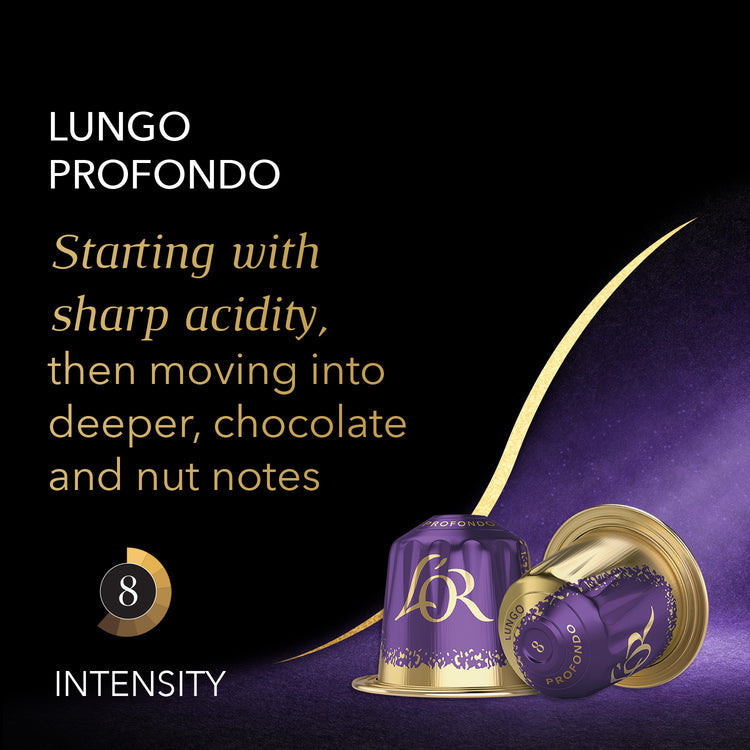 The Ultimate Brewing Experience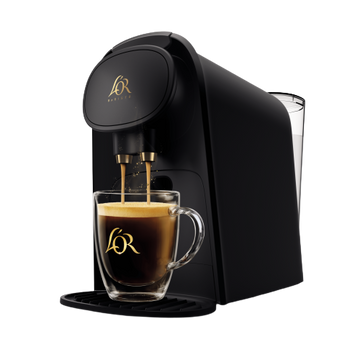 Coffee & Espresso Brewer
L'OR BARISTA
An all-in-one system designed for that moment of pure coffee pleasure, without complexity.
Shop now
Customer Reviews & Questions