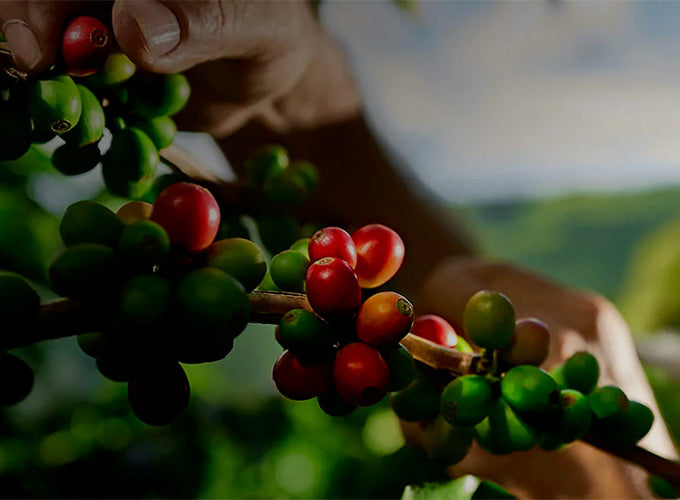 Sustainable Sourcing
L'OR is on a journey to building a better world for people and planet. That's why we source coffee beans from Rainforest Alliance Certified farms.

What does Rainforest Alliance Certified mean?
The Rainforest Alliance brings people together to protect forests, improve the livelihoods of farmers and forest communities while promoting their human rights, helping them tackle the climate crisis in bold and effective ways.

L'OR sources Rainforest Alliance Certified Coffee because we're passionate about protecting the future of coffee and those who grow it.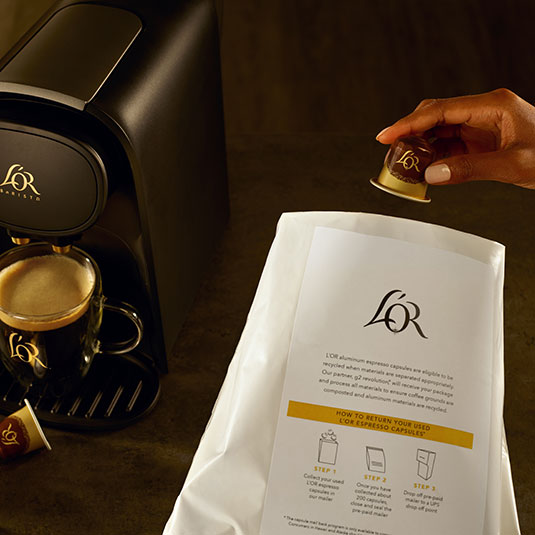 Infinitely Recyclable Aluminum
We choose aluminum for L'OR capsules to lock in flavor and aroma, and it's also infinitely recyclable. For the ultimate coffee taste experience, with respect for people and planet.

The L'OR Recycling Program, in partnership with g2 revolution®, makes it easy to return your capsules to ensure zero waste hits landfills.

g2 revolution receives your package and ensures coffee grounds are composted and aluminum materials are recycled.

Recycling Kits can be added to your order, making it simple and easy to gather and return your used capsules.

LEARN MORE or GET THE RECYCLING BAG
Protecting Coffee Diversity
The art of blending coffee means a diverse and colorful palette of flavors and aromas to choose from, that deliver the ultimate taste experience. We don't want to live in a world where our palette is limited—and we know the more diverse the world of coffee, the better it is for farmers and the planet.

That's why L'OR works with World Coffee Research, who work with passionate coffee growers and experts to make sure we protect and promote a diverse landscape of coffee.

ABOUT WORLD COFFEE RESEARCH