Glassware
L'OR Double-Walled Glass Coffee Cup 2-Pack
Regular price
Sale price
$34.00
Unit price
per
Holiday Sale
20% Off All Capsules and 10 Capsule Gift with Capsule Orders $49+
plus FREE Shipping on $35+
Elevate your L'OR experience by drinking your favorite coffee from one of our beautiful glass cups. Not only does the double-walled glass showcase that perfectly brewed kiss of velvety crema, but it will keep your coffee at temperature (hot or cold) longer. Enjoy our French café quality coffee in the convenience of your own home.
L'OR Double-Walled Coffee Glassware is the perfect accessory to complete your premium L'OR BARISTA experience.

Our double-walled coffee glasses showcase our high-pressure L'OR BARISTA brewing experience and resulting velvety crema on the top.

The double wall borosilicate glass has a resistant temperature of 32-212°F (0-100°C) and will help your coffee stay hotter or colder longer, prevent condensation, and is easy and safe to hold.

Compatible with our L'OR BARISTA system and L'OR or Peet's brand coffee capsules.

Handle with care. Wash before your first use. Glassware is dishwasher safe, but do not put it in the microwave.

Glass has a 13.2oz (390ml) capacity.

Set of two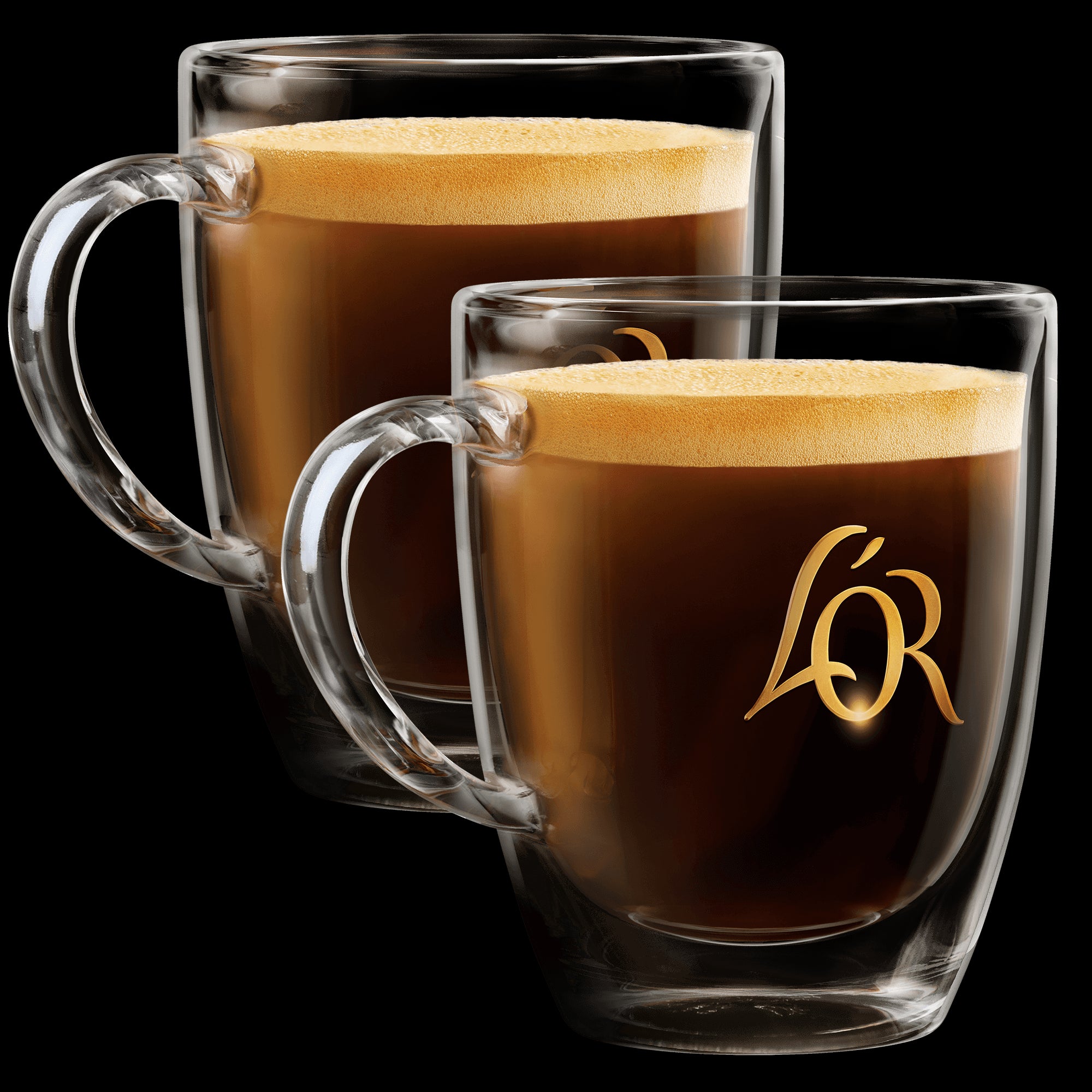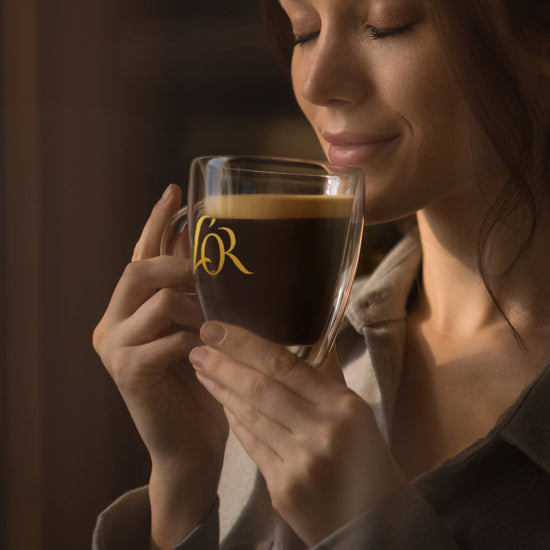 The Ultimate Brewing Experience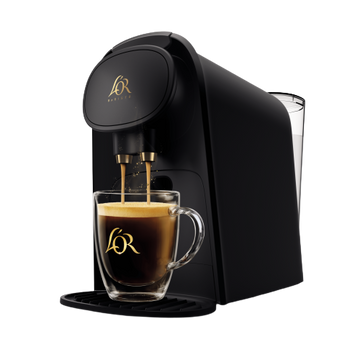 Coffee & Espresso Brewer
L'OR BARISTA
An all-in-one system designed for that moment of pure coffee pleasure, without complexity.
Shop Now
Customer Reviews & Questions